Matt McMahon
Matt McMahon – is a Sydney based pianist and composer who has been active on the Sydney scene since 1993. He has led bands in venues such as the Side-on-Cafe, The Basement and the Harbourside Brasserie and toured within Australia and internationally with various groups. Matt has toured Korea and Hong Kong with The Band of Five Names, which also features Phil Slater, Jono Brown and Simon Barker. Matt also leads a trio which can be heard at various locations around town.
When Matt isn't performing with his own groups he can be heard as the pianist and musical director for the Vince Jones band. He has performed in the bands of Dale Barlow, Guy Strazzullo, Steve Hunter, Gordon Brisker, Sandy Evans, Andrew Robson, Carl Dewhurst, Graeme Lyall, and Phil Slater, among others. Matt played with Bobby Previte  during his 1999 Australian 'Bitches Brew Project' tour and has performed at many festivals and clubs throughout Australia with a variety of bands.
Matt was classically trained before he pursued an interest in jazz in his late teens. He studied music as part of a Bachelor of Arts degree at Sydney University (where he graduated with honours in English Literature) and completed an Associate Diploma in Jazz Studies from the NSW Conservatorium in 1994. Since then he has played professionally in a wide variety of contexts.
Matt also presents a radio programme called 'Blow' every Friday on Eastside Radio, 89.7 FM in Sydney. The show is dedicated to presenting jazz and improvised music and features discussions and interviews. Matt is also a committee member of the Jazz Co-ordination Association of NSW and is a founder member of the JazzGroove Association.
He won the Australian National Jazz Piano Awards in 1999 and the Freedman Fellowship for Jazz in 2005; he is also considered a fine composer and leads his acclaimed trio and quartet releasing CD's for Kimnara Records.
Selected Recordings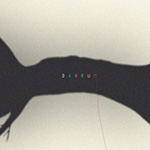 'Daorum' – Daorom
'Paths and Streams' – Matt McMahon